The UK Wants Talent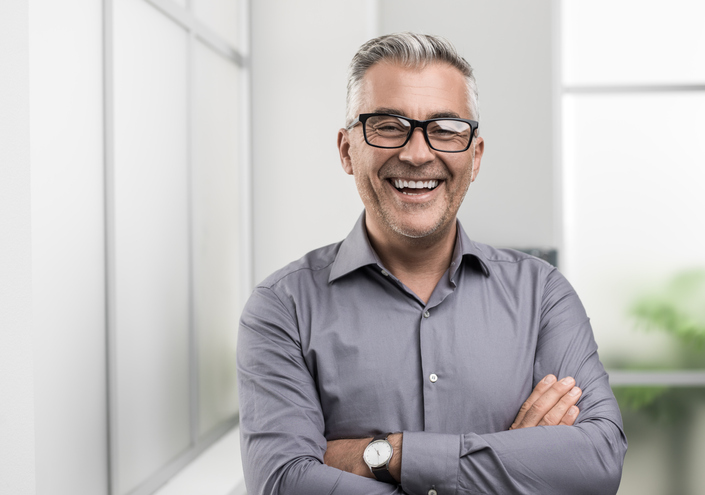 When Boris Johnson's government won a clear majority in the December 2019 election, the UK's direction regarding its place in the world was finally sealed. On 31 January 2020, Britain will leave the world's largest trading bloc and strike out on its own.
Future generations will see Brexit in two ways; utter madness or a stroke of genius. If it is to be the latter, then the country needs to attract an influx of highly talented people….and fast.
In response to this urgent need, special advisor to the Prime Minister, Dominic Cummings wrote a blog post in the first week of January calling for new talent to apply for positions in the civil service.
"We want to hire an unusual set of people with different skills and backgrounds to work in Downing Street with the best officials, some as spads and perhaps some as officials. If you are already an official and you read this blog and think you fit one of these categories, get in touch.
The categories are roughly:
Data scientists and software developers
Economists
Policy experts
Project managers
Communication experts
Junior researchers one of whom will also be my personal assistant
Weirdos and misfits with odd skills
If Britain is to not only survive but thrive post-Brexit, highly-talented people will not only be required to operate the civil service, but also to start businesses which will create jobs. And, one fact we know for sure is that people from outside the European Economic Area (EEA) have the unique ability to take their knowledge and experience from their culture and use these to take advantage of fresh opportunities in the UK.
If you have an original, credible, and scalable business idea, the UK wants you.
So why are non-EU entrepreneurs finding it difficult to obtain a Startup Visa or Innovator Visa?
The birth of the Startup Visa and Innovator Visa
In 2015, the UK Migration Advisory Board (MAC) conducted a review of the now-defunct Tier 1 Entrepreneur Visa. MAC criticised the Entrepreneur Visa route, stating it was being used as a low-cost alternative to the Tier 1 Investor Visa (which required investment of £2 million as opposed to £200,000). Research also showed that a proportion of successful applicants were setting up low-worth businesses or claiming to be a director of an existing company but then having nothing to do with the running of the organisation.
MAC recommended stricter standards be applied to screening entrepreneur applicants, including having them endorsed by independent third-parties "partnering with reliable organisations in order to select migrant entrepreneurs", where "the selection of entrepreneurs should be carried out by industry experts where possible".
Where for art thou entrepreneurs?
From March 2019 to September 2019 there were 18 applications for the Innovator Visa. This compares to 997 applications for the Tier 1 Entrepreneur Visa over the same period in 2018.
Why is the Innovator Visa so unappealing?
The problem is that the UK has set up the new entrepreneur scheme with the attitude of "you need to prove yourself to us" at a time when it is deliberately embarking on an uncertain future course. People who have the brains, energy, and ambition to set up a business and expand it internationally are pretty darned special. They have the luxury of picking any country in the world to expand into. Therefore, it is Britain that has to prove that it is worthy of their skills and talent, rather than the other way around.
So far, precious few of the endorsing bodies provide much information on their websites about the criteria they will use to accept and approve Innovator Visa applications. Furthermore, some admit they are ill-equipped to manage or are not accepting applications at the moment.
Furthermore, to be granted an extension, the visa applicant must provide an endorsement letter from an approved endorsing body that confirms:
The applicant has shown significant achievements, judged against the business plan assessed in their previous endorsement.
The applicant's business is registered with Companies House and the applicant is listed as a director or member of that business.
The business is active and trading.
The business appears to be sustainable for at least the following 12 months, based on its assets and expected income, weighed against its current and planned expenses.
The applicant has demonstrated an active key role in the day-to-day management and development of the business.
The endorsing body is reasonably satisfied that the applicant will spend their entire working time in the UK on continuing to develop business ventures.
This is if the business is still the same after three years — otherwise, they need to start again (by demonstrating that their business is innovative, viable, and scalable and securing endorsement).
How to increase your chances of a successful application
This paragraph is not a sales pitch. It is simply stating the fact that the chances of a successful visa application are higher if you instruct an experienced immigration Solicitor to advise you. This is no different from having a qualified Accountant do your taxes or an architect to design your house. Sure, you could do your accounts yourself or buy a computer program to create your dream home. But you run a high risk of making mistakes, not to mention the time and energy you must spend learning complex skills that others have spent years acquiring.
Partnering with an immigration lawyer, from application to extension and settlement, means you will have someone guiding you throughout the entire process, ensuring every business decision you make helps achieve not only your commercial ambitions, but the ability to apply for Indefinite Leave to Remain and British Citizenship.
It is true that the Start-up Visa and Innovator Visa application processes need further refinement. But given the UK is about to reshape its entire immigration system, such action could take years to happen. Rather than miss out on the opportunities the Start-up Visa and Innovator Visa can provide (such as the latter only requiring £50,000 in investment funds), be smarter than your competition and work with an immigration law expert who can make your ambitions become a reality.
Based in Birmingham and London, UK Migration Lawyers is one of Britain's premier immigration law firms. If you want more information on the UK Innovator Visa, please phone our office on 01217777715.