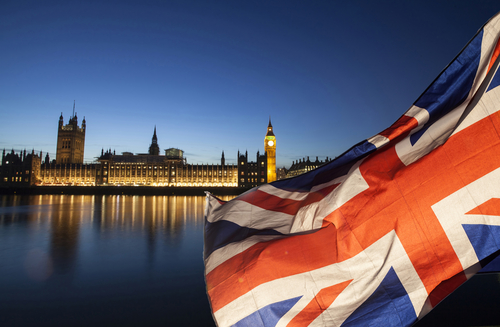 For several months, those with an interest in immigration have been waiting for formal proposals from the UK Home Office regarding the future shape of immigration policy after we leave the EU at the end 2020. The plan was formally announced on 19th February 2020.
As EU freedom of movement comes to an end for the UK, the new points-based system announced by the Government is intended to provide a plausible replacement, ensuring that businesses can continue to recruit from overseas. In this article, we will explore the new rules and how these are being received in practice by UK employers and employees.
How will the new UK immigration system work for skilled workers?
The new system announced by the Home Office is a points-based system, whereby applicants score points if they meet specific criteria.
The starting threshold score which must be reached is 70 points.
Non-tradeable characteristics
Anyone who applies under the new points-based system, whether from the EU or outside of the EU, as of 1st January 2021, will need to:
Have a job offer from an employer licensed to sponsor individuals from overseas (worth 20 points)
Ensure the job meets the skill-level requirement (worth 20 points)
Speaks English to a required level (worth 10 points)
These are non-tradeable characteristics which must be met by any applicant.
Tradeable characteristics
In addition to the non-tradeable characteristics, there are a set of attributes which can be traded (e.g. having a PhD can make up for a lower salary), these are as follows:
Salary of £20,480 (minimum) – £23,039 = 0 points
Salary of £23,040 – £25,599 = 10 points
Salary of £25,600 or above = 20 points
Job in a shortage occupation = 20 points
PhD in a subject relevant to your job = 10 points
PhD is a STEM subject relevant to your job = 20 points
While there are points available for lower salaries, the Home Office says that applicants will need to meet the 'general salary threshold' of £25,600, unless they can trade points earned because they work in a shortage occupation or have a PhD. The Home Office provides the example of a university researcher in a STEM subject who wants to come to the UK on a salary of £22,000 (i.e. below the general minimum threshold), who can still apply if they have a relevant PhD in a STEM subject. They also provide the example of a nurse wishing offered a salary of £22,000 who can apply as they work in a shortage occupation.
How will the new system work for highly-skilled workers?
Under the new immigration policy, the existing Global Talent route will be opened up to everyone, including EU workers, allowing those at the top of their profession to come to the UK without a job offer if they are endorsed by a 'relevant and competent body'.
Will the new immigration system alleviate the Brexit concerns of business?
The new Home Office policy has been met with considerable apprehension by some sectors, especially hospitality, social care, farming, and food manufacturing, principally in relation to limits on low-skilled migrants. Speaking for the farming sector, Minette Batters, president of the National Farmers' Union, has stated publicly the planned restrictions on low-skilled workers could pose considerable challenges for the sector. Furthermore, businesses may understandably be concerned that an estimated that 70% of the EU workers in Britain under freedom of movement would not qualify for entry into the UK under the new scheme.
The Government has stated its intention to stop low-skilled migration, stating unequivocally, "we will not introduce a general low-skilled or temporary work route. We need to shift the focus of our economy away from a reliance on cheap labour from Europe and instead concentrate on investment in technology and automation. Employers will need to adjust".
There are, however, some glimmers of positivity which will allay the concerns of some UK businesses. The £25,600 threshold has now reduced from £30,000 under the existing scheme, in accordance with the recommendation of the Migration Advisory Committee (MAC). In addition, the Home Office have stated they will suspend the cap on the number of people who can come to the UK through the skilled worker route, and crucially have removed the need to undertake the resident labour market test (RLMT).
Final words
It remains to be seen how the new immigration policy announced by Home Secretary, Priti Patel, will work in practice. Some may take the view that while the UK Government is desperate to signal its intention to take back control of its own borders, it knows that it has to make some concessions in order not to damage the economy, i.e. by lowering the salary threshold and removing the need to carry out an RLMT.
We are still many months away from seeing the impact of the changes, however, it is difficult to see how particularly vulnerable sectors such as care and hospitality will adapt in that time. We will keep you updated of events as they happen.
Based in Birmingham and London, UK Migration Lawyers is one of Britain's premier immigration law firms. Please phone our office on 0121 777 7715 to make an appointment with one of our immigration Solicitors.